California Men's Gatherings presents:  
for CMG Men, Statewide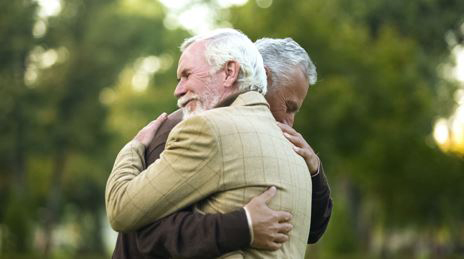 Date & Time: Tues Sept. 15, 2020 at 7pm PT   (We know it's short notice, but we're excited to have Ken available!  Hope you can make it!)
Location:   Zoom info will be sent to those who register for this potentially capped event.
Event Cost:   Please click here to make a donation to CMG in the amount of your choosing, but if you cannot give, please come anyway!


_______________________________________________________________________________________
We are honored to have enticed New York-based therapist and author Ken Page, LCSW ("Deeper Dating") to lead a statewide CMG version of his workshop:
"How To Deepen The Love In Your Life"
All of us, single or coupled, are on an intimacy journey − and it's the most important journey of our lives. 
The choice to engage with our fellow men is an affirmation of love. It means we've chosen to be loving to both ourselves and others.  That choice, at its best, involves using tools to live in the world as men with deep, feeling hearts.  We are not meant to be alone and self-sufficient. Without lives filled with love, we wither inside. Intimacy is oxygen. We don't need to transcend our hunger for love — we need to honor it.
In this combination of lecture and interactive workshop, renowned psychotherapist and author Ken Page will speak about the path to deeper love between GBT men. The workshop is for everyone, coupled, single, or anywhere in-between. You'll learn:
The great key to loving yourself first

How your deepest insecurities reveal your greatest gifts

Two simple exercises designed to help you bring deeper love into your life right now. 
Come join us for this powerful experiential workshop and lecture.
Ken Page, LCSW Bio: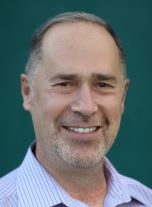 KEN PAGE, LCSW, is a renowned psychotherapist, and a leading voice of hope and wisdom for everyone seeking to find and cultivate healthy, lasting love. He is the host of The Deeper Dating Podcast, co-founder of DeeperDating.com, and author of the bestselling book Deeper Dating: How to Drop the Games of Seduction and Discover the Power of Intimacy. He has been featured in O, The Oprah Magazine, The New York Times, The Wall Street Journal, Cosmopolitan, The Advocate and more. Ken is passionate about helping people understand the search for love as one of the greatest spiritual adventures in life, and he celebrates the inclusion of the LGBTQ community into the banquet of wiser relationship advice.  Ken lives in Long Beach, NY with his husband, children, and their pets.
We'd love to see you there!
_______________________________________________________________________________________
All persons identifying as male (whether single, coupled, or otherwise) are welcome.
To see all events we have going on in the near future, visit the Local Events Page on our site.  If you have an idea for an event, please go to the Local Events Contacts Page.
CMG welcomes additional support for planning and carrying out the events we offer.  We are very interested in having additional homes where events could be held.  You need not join the committee to host or work on an event! If you can help in either respect, please reply to this note to learn more!
If this is your first time using Zoom, please check your system requirements prior to the session at the following link: https://zoom.us/test
______________________________________________________________________________
California Men's Gatherings and its members stand together with our Black brothers in solidarity: Black Lives Matter. We are with you in this time of pain. We renew our call for racial justice and economic equality. We are committed to listening, learning, understanding, and connecting at the heart in order to bring about the needed changes within our own organization and in society at large.